HTML5 audio with playlist extension released.
Posted: Sat Aug 26, 2017 12:56 pm
Here is another experiment I'd like to share with you. This (free) extension adds a playlist to the standard HTML5 audio player.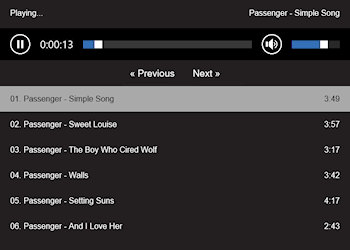 You can download the new extension through the Extension Manager (Menu->Tools->Extension Manager->Online Gallery).
or here
http://extensions.quickandeasywebbuilder.com/
PDF documentation is included in the download.