The Full Screen Menu extension is a responsive menu that takes up the entire screen when expanded. The menu can be activated by clicking/touching the 'hamburger' button.
Important: Requires Quick 'n Easy Web Builder 3.0.4 or newer!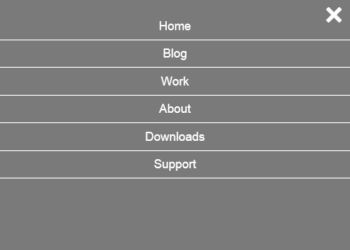 You can download the new extension through the Extension Manager (Menu->Tools->Extension Manager->Available).
or here
http://extensions.quickandeasywebbuilder.com/
Please read the help!
http://www.quickandeasywebbuilder.com/f ... 10&t=41211