The Swiper extension package is based on Swiper by iDangero.us:
http://idangero.us/swiper/
Swiper is powerful responsive Touch Image Slider with many possibilities.
This package contains 3 extensions:
• Swiper - standard carousel with flip, slide or fade effect
• Swiper CoverFlow - a carousel with coverflow effect
• Swiper Parallax - a carousel with parallax background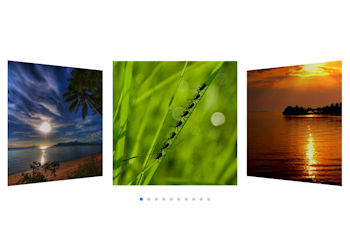 You can download the new extension through the Extension Manager (Menu->Tools->Extension Manager->Online Gallery).
or here
http://extensions.quickandeasywebbuilder.com/
PDF documentation is included in the download.